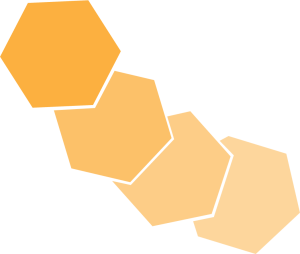 Technology Pedagogy and Teachers' Growth Mindset
Tuesday
12:00 pm - 12:50 pm
Regular Session
Go from being a technophobe to an ed-tech geek!
I wasn't tech savvy before I became a Technology Integration Specialist, but I had a passion for taking on challenges and learning new things. I was excited about the possibilities that educational technology offered teachers and students, new developments, and a constantly evolving future. I saw "EdTech" as a way to teach differently, engage today's students, prepare them for careers of tomorrow, bring opportunities to poor, rural, isolated WV schools, and lighten teachers burden through increased efficiency and productivity.
For teachers who are still struggling to integrate technology in their lessons, or want to do more but are afraid or don't know how, here are my recommendations:
1. Embrace challenges and changes – new EdTech tools come along all the time, don't be afraid to try something new. You might like it and your students might too.
2. The power of "yet." Don't say you can't do something or you don't know how. Say you don't know how YET. Just because you don't know something doesn't mean you can't learn it. There are so many ways to learn new things – Google it, watch a YouTube video, ask a colleague. That's what I do.
3. Model growth mindset and take risks. You ask your students to take risks, try, and learn new things every day. Let them see you do it too. Don't be afraid to try and fail. Demonstrate that we all make mistakes and we can learn from our mistakes through trial and error. You can even let your students help you problem solve (some of them are pretty tech savvy).
4. Think outside the "box" (workbook, textbook, etc). There are so many possibilities for integrating technology into your lessons and giving students a variety of digital ways to explore content, be creative, and show what they know.
5. Technology based projects can give students partner/group/team collaboration, communication, and oral presentation opportunities.
Here are some ways you can use educational technology in your instruction:
◦ Google Docs, Slides, Drawings etc, (or Word/PowerPoint)
◦ Hyperlinks to educational activities/sites
◦ LMS resources (Schoology, Google Classroom etc) including self-grading assessments (with a wide variety of question types), discussion questions, polls, video lessons, Kami and Google Drive assignments, and more
◦ Interactive presentations – and ready-made lesson resources like Nearpod and Classflow (free
◦ Digital graphic organizers
◦ Video projects (even green-screen) with iMovie, WeVideo, Touchcast, DoInk, and Flipgrid
◦ Websites, blogs, podcasts
◦ Graphic design, brochures, advertisements, infographics
◦ Virtual field trip, virtual meetings with an expert or author
◦ Google Earth projects
◦ Free Gamification review sites: Blooket, Quizzes, Kahoot, 99math, Gimkit, Boom cards, etc
◦ Free online curriculum for financial literacy, career exploration, social emotional learning, digital literacy and more from EVERFI
◦ Osmo hands-on interactive educational apps and manipulative sets
◦ Simulations, Interactive virtual science labs and math manipulatives: PhET, Gynzy, Labster, etc
◦ Interactive touchscreen boards
◦ Robotics, coding, STEM, and more
The list goes on and will continue to grow and evolve. There is no time like the present to embrace the future and start using educational technology in new and exciting ways!
Audience: K-12
Topic Area(s):Pedagogy