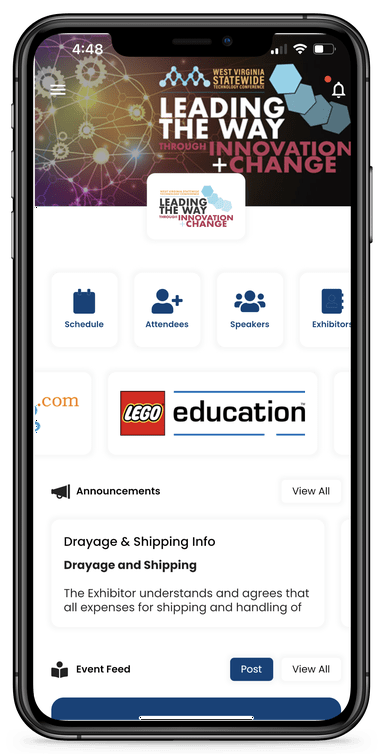 We're thrilled to have you join us at the upcoming West Virginia Statewide Technology Conference! To enhance your experience and stay connected, download the WVSTC mobile app.

Simply visit https://pheedloop.com/wvstc/ to download the app on your device. It is your key to accessing essential information, personalized schedules, exhibitor information, speaker details, and more.

If you haven't already set a password for the app, no worries! Use the "Forgot Password" link on the app login screen and enter the email address you used to register. You'll receive instructions to reset your password.
With the app, you can easily navigate the conference, network with attendees, and receive important updates.

If you have any questions or need assistance, our support team is here to help. We can't wait to see you on the 19th!