Three days of sessions, world-class keynote speakers, and a chance to meet and collaborate with others in education and government. Gain insights into the future of technology, education, and our world.
Vendor Registration Now Open
Showcase your company's products and services at the WVSTC 2020 Vendor Expo. Take advantage of this excellent opportunity to make contacts with over 500 K-12, higher educational and state agency attendees from all around the state of West Virginia.
Thinking of presenting?
Presenting an informative session individually or as part of a team at the West Virginia Statewide Technology Conference is a wonderful way to share knowledge, experiences, and ideas with your colleagues across the state.
Keynote Speaker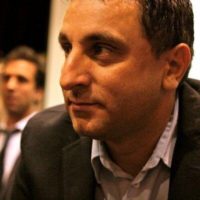 Dr. Alec Couros is widely recognized as an international leader in the field of educational technology as well as a pioneer in the area of open education. In his 23 years as an educator, Alec has worked as a teacher, youth worker, educational administrator, IT coordinator, consultant, and professor, with employment in K-12 schools, youth justice facilities, technical institutes, and universities. Thanks to his wide spectrum of experiences, Alec has built a reputation as a leading and influential keynote speaker in the areas of digital citizenship, networked learning, social media in education, media literacy, and open education, and he has given hundreds of workshops and presentations across North America and around the world.