Three days of sessions, world-class keynote speakers, and a chance to meet and collaborate with others education and government. Gain insights into the future of technology, education, and our world.
Thinking of presenting?
Presenting an informative session individually or as part of a team at the West Virginia Statewide Technology Conference is a wonderful way to share knowledge, experiences, and ideas with your colleagues across the state.
Keynote Speakers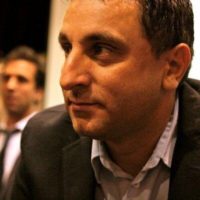 Dr. Alec Couros is widely recognized as an international leader in the field of educational technology as well as a pioneer in the area of open education. In his 23 years as an educator, Alec has worked as a teacher, youth worker, educational administrator, IT coordinator, consultant, and professor, with employment in K-12 schools, youth justice facilities, technical institutes, and universities. Thanks to this wide spectrum of experiences, Alec has built a reputation as a leading and influential keynote speaker in the areas of digital citizenship, networked learning, social media in education, media literacy, and open education, and he has given hundreds of workshops and presentations across North America and around the world.
Alec Ross is one of America's leading experts on innovation. He is currently a Distinguished Visiting Fellow at Johns Hopkins University and the author of the New York Times bestseller The Industries of the Future. Alec Ross served for four year as Senior Advisor for Innovation to Secretary of State Hillary Clinton, a role created for him by Secretary Clinton to maximize the potential of technology and innovation in service of America's diplomatic agenda. In this role, Alec acted as the diplomatic lead on a range of issues including cybersecurity, Internet Freedom, disaster response and the use of network technologies in conflict zones.